Welcome to your weekly Planned Parenthood update, formerly known as the Friday Femorandum!
This week, the video manipulators at the Center for Medical Progress (an anti-choice group run by a 26-year-old man who says he knows more about how abortion works than PP president Cecile Richards, who has spoken publicly about her own abortion and has given birth three times) released a ninth video purporting to show that at Planned Parenthood, intact fetuses sometimes "just fall out." For example, the Christian Post reports that at "Plant Parenthood" (and really, I'm linking them for that headline alone), a "vendor" said "she has seen some women coming to the center, going into the O.R., and are out in a matter of three minutes," at which point the intact fetus is "sold."
In fact, the woman on the tape (which, like all of the tapes, is heavily edited even in the supposedly "full-length" version) is describing a rare situation that can happen when a woman has given birth multiple times and her cervix is already fully dilated when she arrives for an abortion. And, of course, Planned Parenthood does not "sell" fetuses or fetal tissue.
That's an inconvenient truth for Florida Gov. Rick Scott, who manipulated a report from his state's Agency for Health Care Administration to delete sections exonerating Planned Parenthood from any wrongdoing at its clinics in the state. (Something tells me that Florida's Agency for Health Care Administration has better things to do than a politically motivated statewide investigation of a single health care provider, but Rick Scott apparently disagrees.) The excised portion of the report, which Politico obtained through a Freedom of Information Act request, concludes, "there is no evidence of the mishandling of fetal remains at any of the 16 clinics we investigated across the state."
Despite being exonerated in Florida and many other states, four Planned Parenthood clinics have been forced to shut down their fetal-tissue donation programs, leaving just two affiliates that provide fetal material for medical research, The Hill reports. Of three affiliates in California that stopped providing fetal tissue because of "controversy surrounding the videos," one, according to Richards, received "security threats."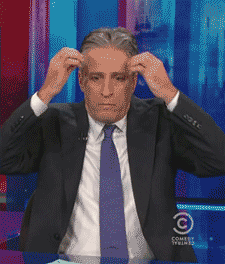 Meanwhile, in Congress, House Republicans are cued up to vote to defund Planned Parenthood after the August recess, RH Reality Check reports. The most likely form defunding would take appears to be a bill that would pull all federal funds from the group pending a Congressional investigation into its fetal-tissue donation practices. Permanently defunding Planned Parenthood would result in clinic closures and end access to health care, including cancer screenings, annual exams, birth control, and primary care for thousands of women across the United States .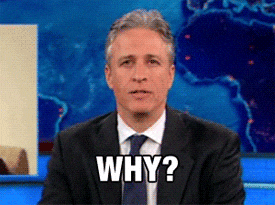 Naturally, third-string Presidential candidate and professional denouncer Mike Huckabee has something to say about all this, and here it is: It would be a "great idea," Huckabee told slavery apologist and anti-gay bigot Douglas Wilson in an interview, to give the Presidential Medal of Freedom to David Daleiden and the group producing the fraudulent videos that could cripple Planned Parenthood, Right Wing Watch reports. Huckabee wants to invoke the Fifth and Fourteenth Amendments to declare a fertilized egg a person from the moment of conception, and has said he'll be willing to bring in federal troops to prevent abortions.
Finally, Right Wing Watch explains why community clinics won't, as conservatives claim, be able to replace Planned Parenthood if they are successful in putting the health care provider out of business.