GOP lies, anti-choice laws, and terrorist threats dominated the news this week, starting with a promise from the GOP's token female candidate Carly "legs kicking, heart beating" Fiorina, who has not coincidentally positioned herself as the most anti-woman candidate on that stage, to appoint anti-choice justices to the Supreme Court. She also vowed to end all federal funding for Planned Parenthood and impose a 20-week abortion ban, as Right Wing Watch reports:
"Here's what I will do and here's what I want people to hold me accountable for," she said on a conference call hosted by the Susan B. Anthony List's Marjorie Dannenfelser and Priests for Life's Frank Pavone. "If President Obama vetoes our attempts between now and the election — which, unfortunately, sadly, he may — I will deliver a budget that defunds Planned Parenthood. I will nominate pro-life justices. I will get the Pain Capable Unborn Child Protect Act passed."
When she ran for Senate in California in 2010, Fiorina said that abortion rights would not be a litmus test  for her votes on Supreme Court nominees.
Fiorina, who has come under fire for a series of falsehoods on the campaign trail, including repeatedly describing a video of Planned Parenthood that does not exist, also told participants that her main strategy for handling hostile questioning is to always "speak the truth."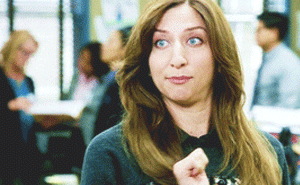 The head of Priests for Life, an anti-choice Catholic Group, specifically name-checked Fiorina this week when he had the temerity to blame pro-choice activists for an anti-choice crusader's murder spree in a Colorado Springs Planned Parenthood clinic last month.
According to Right Wing Watch , Priests for Life head Frank Pavone said pro-choice advocates "better keep quiet and stop this nonsense of blaming Carly Fiorina or me or the whole pro-life movement for these deranged acts of violence," adding, "If they're going to start going down that road, they're the ones that have to take responsibility for poisoning the moral climate in our nation by saying that sometimes you can kill a baby to solve a problem. You don't think some kind of crazy people are going to pick up that logic and say, 'Well then sometimes you can kill born people to solve a problem'?"
Flawless logic from the anti-choice movement as always.
And speaking of flawless logic: Despite the fact that the Colorado Springs Planned Parenthood won't be able to reopen for months,
anti-choice protesters have already reconvened outside its wreckage
, and the
Guardian
 captured some of their more atrocious post-massacre comments in all their noxious glory.
One protester told the paper that the shooter, Robert Dear, had gone only "a few steps beyond what I would do," while another said that while it was unfortunate some people were mowed down in the name of the "pro-life" movement, the people who went to the clinic had "put themselves in harm's way" by stepping across the threshold. The cognitive dissonance it takes to call oneself "pro-life" while suggesting that clinic patients and workers got what they deserved is atom-splittingly profound.
Terroristic threats against Planned Parenthood and organizations associated with the health care organization continued this week, when reports emerged that
a Puyallap man had made violent threats against StemExpress,
the company whose fetal-tissue research was featured in the fraudulent videos that sparked the latest round of violence. The
Guardian
 reports that the man, Scott Orton, made a number of violent threats against the company and offered cash to kill a top StemExpress executive, the indictment against Orton says.
Threats like those made by Orton, who had two legally registered guns in his home, are increasingly common in a culture that views acts of violence intended to intimidate abortion providers and pro-choice advocates as isolated incidents, rather than acts of domestic terrorism.