In case you missed it, NARAL Pro-Choice America endorsed Hillary Clinton for President this week –– a move some said made up for the "snub" the national group (of which NARAL Pro-Choice Washington is a state affiliate) gave Hillary back in 2008, when they endorsed Obama over protests from many state affiliates. In a piece for Medium, NARAL president Ilyse Hogue said the group is endorsing Hillary over Bernie because at a time of unprecedented attacks on reproductive freedom, "we need more than an ally. We need a champion, and Hillary Clinton is that champion — for all of us."
Today, Planned Parenthood joined NARAL in endorsing Clinton for president, the first time the health-care provider's political arm has ever endorsed a candidate in a Presidential primary. The news got top billing in both the New York Times and the Washington Post, which wrote that the group's endorsement " will effectively mobilize supporters — and millions of dollars — nationwide for her candidacy."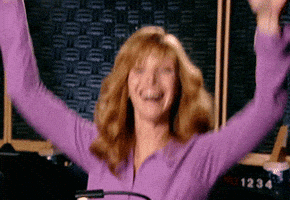 Planned Parenthood president Cecile Richards, who has led the group through a series of unprecedented attacks both on abortion clinics themselves and on federal funding for the organization's health-care services for low-income women, noted in her statement about the endorsement that reproductive rights themselves "are on the ballot" in November, with every Republican candidate vying to stand out as the most anti-choice option in a unilaterally anti-choice pack.
Meanwhile, the Times maintains that "Clinton's future and the group's are intrinsically linked: Planned Parenthood needs to have a Democrat elected president to protect its funding, and Mrs. Clinton is hoping abortion rights and the Republican candidates' positions will motivate female voters to support her."
Does Apple have a problem with abortion?
If you search the Apple store for the term "abortion," instead of apps that might actually be helpful to women seeking to terminate a pregnancy, you get a barrage of explicitly anti-choice apps "tracking appointments made [by strangers] at abortion clinics, helping users pray for aborted foetuses, and suggesting ways to talk friends out of abortions," Gadgette reports.
The apps available to women seeking abortion assistance and guidance also include baby lullaby apps and adoption apps–"the last thing someone in a desperate situation needs to see."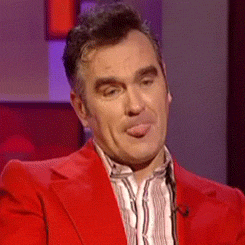 Meanwhile, Apple continues to reject apps that might actually be useful to women seeking abortion information, such as an app designed to help women locate abortion pills. Not too surprising, given that Apple programmed its electronic assistant, Siri, to come up blank when asked about abortion clinics–and created a "health tracker" that doesn't acknowledge the existence of menstruation. So while the answer to the question, "Does Apple have a problem with abortion?" appears to be "yes," the larger question is: Does Apple simply have a problem with women?
 A powerful piece in
Slate
 titled "I am an attorney because I had an abortion" sheds light on why more than 100  female attorneys have signed an amicus brief urging the Supreme Court to reject new Texas laws that will force the closure of half the remaining few abortion clinics in the state. The title comes from the first sentence of the brief, which begins, "To the world, I am an attorney who had an abortion, and, to myself,
I am an attorney because I had an abortion."
What follows, Slate reports, "is a series of gripping narratives about how abortion access helped women escape from poverty and abuse and rise to the heights of the legal profession." Reproductive freedom is about economic justice; without the right to control our own fertility, women will never have economic equality.
The
Guttmacher Institute
reports that abortion opponents are increasingly relying on arguments about "religious liberty"  to refuse to provide medical services to women because they violate an institution or individual's religious beliefs. That's borne out by a report this week from
RH Reality Check
about an ACLU lawsuit against a Catholic hospital that
refused to provide tubal ligations
to new mothers who wished to prevent future pregnancies.
The ACLU sued Dignity Health, RH Reality Check reports, on behalf of a pregnant woman who wanted to get a tubal ligation after her delivery, but was denied by Dignity Health on the grounds that sterilization procedures were against Catholic strictures.
The woman's OB/GYN "estimated in the complaint that he had at least 50 patients over the past eight years who wanted tubal ligations but were denied them based on Mercy Medical's sterilization policy or Catholic doctrine," RH Reality Check reports.