The Republicans had their eleventy-millionth debate this week, and the only item of note to reproductive-rights supporters is that Donald Trump, of all people, said (transcript via Washington Post) that although he would (of course) defund Planned Parenthood "because of the abortion factor," he also believes that "millions of women are helped by Planned Parenthood" and the health-care services it provides. That said, a Trump presidency would undoubtedly be disastrous for women's rights, despite his brief moment of clarity on what Planned Parenthood actually does.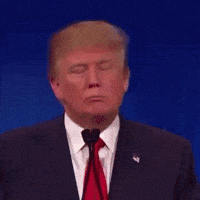 Today at Deadspin, Greg Howard details how SB Nation, the sports website, came to publish a 12,000-word apologia for convicted rapist Daniel Holtzclaw–a cop who sexually assaulted at least 13 black women.
Calling the piece a "complete failure," Howard writes that the site's editors deliberately excluded from the editorial process, and then ignored, the one black woman on SB Nation's staff, senior editor Elena Bergeron, who "explicitly and repeatedly drew attention to the story's flaws in the days leading to its publication." The writer is quoted in the piece saying he wanted to present a more "fully rounded portrait" of the convicted rapist; instead, he ended up erasing Holtzclaw's many vulnerable victims and actually casting their story under an unjust and unjustified cloud of doubt.
As quickly as President Obama announced he was "vetting" Republican Gov. Brian Sandoval for a Supreme Court nomination that could have challenged the Senate Republicans' refusal to consider any nominee he puts forward to replace the late Antonin Scalia, Sandoval pulled his name from the running. Perhaps he realized he would lack support from Democrats who support progressive policies, and were deeply concerned by, as NARAL Pro-Choice America President Ilyse Hogue said this week, "Sandoval's checkered history on reproductive freedom."
Did you hear the one about the Texas official who got fired for pointing out that reduced access to contraception has led to more births in the state? Sounds like a joke, but it's true: RH Reality Check reports that Rick Allgeyer, director of research at the Texas Health and Human Services Commission, was fired after Republican state legislators took exception to his finding that unintended pregnancies spiked after the legislature banned state funding for Planned Parenthood in 2013, and many poor women were no longer able to access contraception.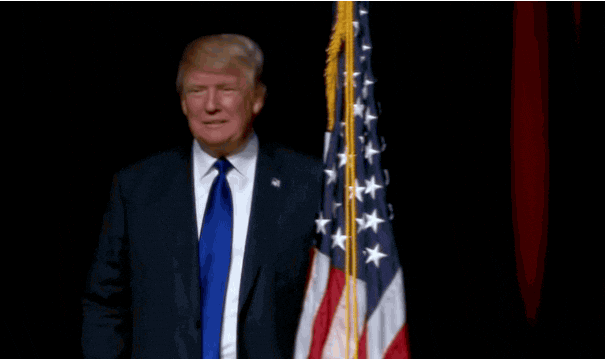 Bloomberg reports that even in the absence of a Supreme Court ruling in the Whole Women's Health case, which could shutter most of the few remaining abortion providers in Texas, abortion clinics are closing at a record pace across the country thanks to laws intended to make them prohibitively difficult and expensive to operate. In the US, at least 162 clinics have closed or stopped offering abortion care since 2011, and the pace of closures is the fastest since Roe v. Wade–that is, 1973. And "At no time since before 1973, when the U.S. Supreme Court legalized abortion, has a woman's ability to terminate a pregnancy been more dependent on her zip code or financial resources to travel," Bloomberg concludes.
Bills that would further restrict abortion access continue apace, of course, including (via the Deseret News) a Utah bill that would require costly and unnecessary fetal anesthesia for some abortions, and a proposal in Indiana (via RH Reality Check) to ban all abortions related to fetal anomalies, including anomalies that are known to be fatal.
If that doesn't  bum you out enough, there's also a new proposal in Indiana to ban so-called "sex-selective abortions," which you may recall from our own recent fight over a similar bill here in Washington state. Sex-selective abortion bans rely on racist stereotypes about Asian American families and are widely viewed as a wedge in the door toward more wide-ranging abortion bans.