Happy Friday! Here are some quick hits from a week of Trump logic, Supreme Court confusion, and "serious issues."
Rewire (formerly RH Reality Check) points out that although Republican Presidential frontrunner Donald Trump's statement this week that there should be "some kind of punishment" for women who have abortions grabbed headlines, that position is right in line with the mainstream of the current Republican Party. Right now, without the kind of near-total ban on abortions the Republican candidates are pushing for, women are being punished for attempting to self-induce abortions in states where legal abortion is unavailable, jailing women who use drugs during pregnancy, and forcing women who want abortions to travel hundreds of miles, endure waiting periods and "counseling" that seeks to change their minds about their decision, and listen to fetal heartbeats before they're allowed to go forward with the procedure.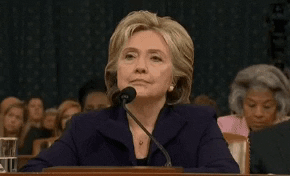 GOP efforts to distance themselves from Trump's blunt statement (which he quickly walked back) by saying women are the real "victims" of the right to choose only highlight what a retrograde, moribund party the GOP really is.
Bernie Sanders breezily dismissed Trump's remarks about abortion as just "another stupid remark" by Trump and a distraction from "a serious discussion about the serious issues facing our country." Hillary Clinton, who is endorsed by both NARAL Pro-Choice America and Planned Parenthood, reacted swiftly, pointing out that for many women, the right to safe abortion is, in fact, a very "serious issue," and that there needed to be "a very serious discussion" about the issue among the candidates.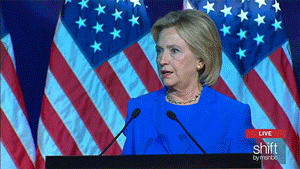 At Slate's Double X blog, Meaghan Winter argues that Roe v. Wade was lost nearly 25 years ago, when the Supreme Court ruled that restrictions such as waiting periods and parental consent laws did not constitute an "undue burden" on women's right to obtain abortions. Since then, the "undue burden" loophole has been widened over and over again, culminating most recently in Whole Women's v. Hellerstedt, the case that's currently before the Court. If SCOTUS rules in favor of the state of Texas, the state's 5.4 million women of reproductive age would have access to just 10 abortion clinics.
Separately, Double X  notes that according to a new study, even a ridiculous 72-hour waiting period hasn't managed to sway women in Utah from seeking abortions, although it does impose substantial new financial and logistical burdens on those women. So adding extra burdens fails to stop abortions but does punish women by costing them money, time, and peace of mind. Sounds like, well, punishment.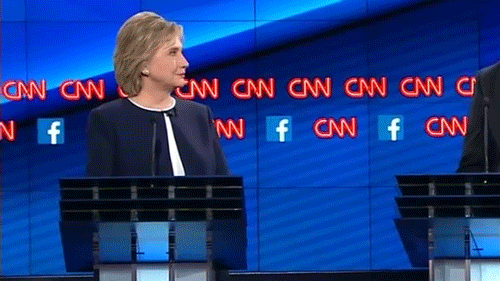 If you're looking for an excellent primer on the other Supreme Court case on reproductive rights, look no further than another excellent Slate product, Dahlia Lithwick's Amicus podcast, which this week explains the arguments on both sides of Zubik v. Burwell. In that case, a group of nuns called the Little Sisters of the Poor argue that having to fill out a form to allow their employees to obtain contraception outside their insurance plan violates their religious liberty to refuse to provide contraception to their workers.
After very confusing oral arguments in which the male Supreme Court justices revealed that they had little concept of how birth control or even insurance works, the Court sent the plaintiffs back to the drawing board to come up with some way of meeting the no-cost contraception mandate in the Affordable Care Act without being complicit in helping their employees prevent unintended pregnancy. Aren't you glad we live in a country where protecting religious group's opinions about what health care is and is not essential trumps women's right to control their own reproductive organs.