After repeatedly and vocally disavowing GOP Presidential candidate Donald Trump for his "disgusting" language directed at women and seeming lack of sincere religious bona fides, the leader of the radically anti-choice Susan B. Anthony List did a complete 180 and supported Trump this week, writing an op/ed titled "The Pro-Life Case for Trump" on the right-wing website Town Hall.
SBA List President Marjorie Dannelfelser, whose group previously said Trump "cannot be trusted" on the issue of abortion, wrote that Trump's Supreme Court nominations would be "a powerful step forward for life" and that his election as President would provide the "missing piece" needed to defund Planned Parenthood.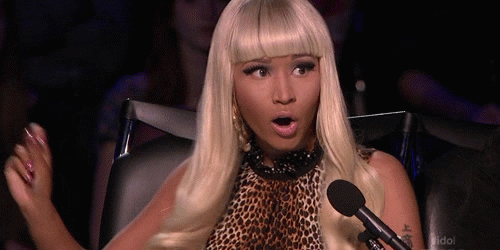 Dannelfelser was joined in her newfound support for Trump this week by none other than anti-choice terror advocate Troy Newman, who has endorsed the murder of abortion providers. According to Right Wing Watch, Newman explained his support for Trump using, in Newman's words, a "pithy acronym" that spells out the word "truth" (why not "life," or "forced birth"?) using phrases such as "Take back the Supreme Court" and "Undo it all," meaning everything Obama has accomplished.
No doubt Trump (whose own position on the right to choose has "evolved" all the way from basically to pro-choice to "women should be punished" to somewhere in the middle) is honored to have the backing of two such highly regarded political heavyweights.
A new anti-choice Utah law we wrote about in last week's Femorandum has taken effect, requiring doctors to administer anesthesia to women obtaining abortions after 20 weeks' gestation, on the widely discredited notion that fetuses at that stage of development can feel pain. The law, The Frisky writes, has "befuddled" a lot of doctors, because the state legislature gave them no instructions about how to comply with the law, and doctors can't treat "pain" that doesn't exist.
"I have no choice but to cross my fingers and hope that what I'm doing already is in compliance, because I don't know what they're talking about," one abortion provider told the AP.
Utah is the only state to have passed a law requiring extra anesthesia for women seeking abortions, and, hopefully, will be the last.
David Daleiden, the anti-choice crusader whose relentless smear campaign against Planned Parenthood this past year contributed to an unprecedented level of violence and threats against abortion providers, has long insisted his fraudulently edited undercover videos constitute "journalism." The claim naturally rankles actual journalists, and today, the Columbia Journalism Review has a damning piece explaining, point, why Daleiden's claim to being an investigative journalist is bogus.
CJR notes that Daleiden's videos don't meet even the most generous definition of journalism, since they were not made with the intention to distribute them to a mass audience; were obtained using fraudulent and dishonest methods; and could not exist if Daleiden hadn't broken both a binding nondisclosure agreement and California state law.
A real "citizen journalist," as Daleiden calls himself, could have created a truthful story using information he found in his investigation: the size of the fetal-tissue market, the amount of money Planned Parenthood charged private medical-research companies for samples, the types of activities that are deemed illegal and why, and thorny ethical issues involving subjects like embryonic stem cell research and patient care in clinics. He might have mentioned that the fetal-tissue market has been around for nearly a century and has led to major medical advancements. And he could have done all this while also representing the voices that decry the very existence of the tissue trade. But Daleiden did not pursue that story, just as he didn't use undercover cameras as a last resort. The story he went after didn't even require those James Bond techniques. Instead, he produced an intentionally emotional provocation that led to an investigation of smoke where there was no fire.
One of the anti-choice extremists Daleiden's videos helped inspire, Colorado Planned Parenthood shooter Robert Louis Dear, was ruled incompetent to stand trial last week, and will be held in a mental-health facility until he's ruled competent to understand and defend against the charges against him, if that ever happens.
Rewire  explains why this ruling is such a significant blow to reproductive rights advocates, who must constantly battle against the notion that every act of clinic violence is perpetrated by a crazed "lone gunman," and that no act of premeditated violence against abortion providers is ever more than an isolated incident. The ruling strikes a blow to the recognition of anti-choice violence as terrorism. "Being behaviorally unpredictable or existing on the political fringe is not the same thing as being legally incompetent to stand trial," Rewire's Jessica Mason Pieklo writes. "It's dangerous for the court to decide otherwise.