Happy Friday! Did you know that Donald Trump is terrible? Donald Trump is terrible! Here are some of the ways in which he was terrible for women, in particular, this week:
After declining, ahem, to name any women other than his daughter Ivanka who he would appoint to his cabinet ("there's just so many to choose from," the candidate demurred), Trump announced his team of economic advisers, which did not include a single woman. So on top of a virulently anti-choice vice presidential pick, Trump has chosen an economic team that will, it's safe to assume, be unlikely to place women's economic and reproductive freedom front and center.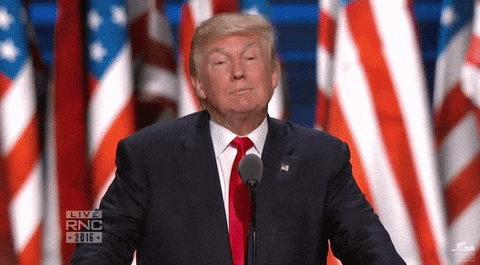 Speaking of Ivanka: Remember that time when Donald told us that if his daughter was sexually harassed, she would simply quit her job or switch careers, because she (unlike those women who "complain"–looking at you, Gretchen Carlson) is an independent woman? Of course you do–it was just this week! Trump's son Eric doubled down in defense of his dad's caveman comments, saying that Ivanka wouldn't "allow herself to be subjected to" harassment because she is a "strong, powerful woman." Ivanka herself has said nothing about whether being strong and powerful inoculates women from sexual harassment (it doesn't), but we have to think she might have disputed her dad and brother's claims; after all, it was Ivanka who wrote in her 2009 autobiography about being harassed by workers at one of her dad's construction sites. (She did tell FOX News that "harassment in general, sexual or otherwise, is totally inexcusable.")
Also this week, Trump just literally came out and called Hillary Clinton "the devil." After saying Bernie Sanders had made a "deal with the devil" by endorsing Clinton, Trump paused, then went on to make it explicit: "She's the devil. He made a deal with the devil." Your Republican candidate for President, ladies and gentlemen!
Some other stuff also happened this week!
Washington State held an election and pro-choice champions advanced across the state, proving once again that pro-choice values win elections! From Pramila Jayapal in the 7th Congressional District, to Lisa Wellman for state senate in the 41st, to Kristine Reeves for state representative in the 30th, to Darcy Burner for state rep in the 5th, pro-choice, pro-woman, pro-family candidates headed toward the general election.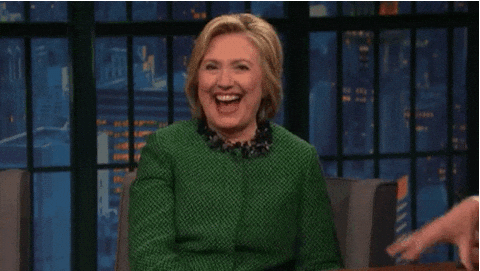 Across the nation, voters took their pro-choice values to the polls, notching up coast-to-coast wins including the defeat of US Rep. Tim Huelskamp of Kansas, a member of the extreme right-wing House Freedom Caucus. According to Rewire, in 2012, Huelskamp "notoriously delivered a speech on the House floor comparing abortion care to slavery and accusing both Planned Parenthood and the Obama administration of being racist. He again used race to push his anti-choice position in 2015, tweeting that those who accepted awards from Planned Parenthood supported a 'racist' agenda."
In Texas, anti-choice fanatics who applauded when Gov. Greg Abbott announced new rules requiring all fetal remains (including embryonic remains that are currently incinerated or discarded, like all medical waste) to be cremated or buried will have to figure out to pay for all those funeral ceremonies. According to the Texas Observer, the new anti-choice rule is not only burdensome, it's also expensive–on average, about $2,000, or several times the price of an abortion procedure. It's unclear how Texas would pay for all thousands of funerals to dispose of fetal remains the size of poppyseeds, but if they tack funeral costs on to the price of an abortion, they'll likely be veering into undue-burden territory–the same issue that led the Supreme Court to rule against the state in Whole Women's Health v. Hellerstedt, which said that Texas couldn't impose regulations on abortion providers designed to put them out of business.