It was a week of campaign shakeups, gubernatorial debates, and record-high temperatures at NARAL HQ, so let's jump right in (so we can all go jump in a lake!)
In addition to firing his Putin-friendly campaign adviser Paul Manafort and hiring the executive of a terrifying alt-right white nationalist website as his "campaign CEO" (barf), Donald Trump this week hired a right-wing pollster, Kellyanne Conway, to serve as his new campaign manager. Conway is supposed to serve as a sort of Trump Whisperer to women, who really, really, really, really hate the candidate known for saying Megyn Kelly was mean to him because she had "blood coming out of her whatever." (Wonder why?)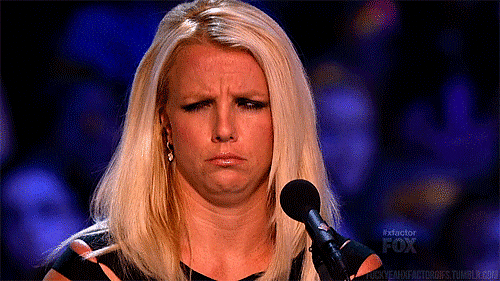 As a political consultant and image burnisher, New York magazine reports, Conway is best known for trying to turn the ship around when Missouri Senate candidate Todd Akin suggested that women who experienced "legitimate rape" had mysterious "ways" to ensure that they wouldn't get pregnant. (You know: "The female body has ways to try to shut that whole thing down"–that guy.)
"By 2014, she had used her experience with Akin to develop a rap (delivered on one occasion to a House Republican Conference retreat) on how conservative pols could avoid offending women without, of course, changing their positions on issues like abortion," NY Mag writes. Akin, of course, was not elected, but Trump still apparently believes the disgraced candidate's adviser on women's issues can get the ladies to vote for a guy who "jokes" about dating his own hot daughter and famously called women he didn't like "fat," "ugly," "disgusting" "pigs."
Best of luck, Kellyanne!
Trump's other new hire, Breitbart News chairman Steven Bannon, is best known for turning the conservative news site into a home for white nationalist and white supremacist rhetoric. But Breitbart isn't just racist, xenophobic, and anti-Semitic; it's also virulently sexist, as Media Matters explains in a post  documenting the site's lies about Planned Parenthood and birth control. Breitbart has on various occasions accused Planned Parenthood of "black genocide"; having "racist, pro-Nazi roots"; and "carving up murdered babies… Mengele-style."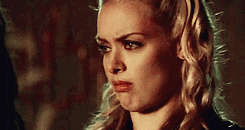 They've also claimed that birth control in the water supply causes infertility, gone all-in to defend anti-choice activist David Daleiden and his fraudulent videos attacking Planned Parenthood; and asserted that birth control pills turn women who take them into "fat," "unsexy" "sluts."
We predict great things from this dynamic duo!
Texas isn't letting the Supreme Court get in the way of restricting abortion rights, no sir! Think Progress reports that lawmakers in the Lone Star State (hook 'em!) Anti-choice legislators are seeking to find hard data that backs up their (false, and rejected) claim that abortion is really, really dangerous for women. To find that (nonexistent) data, they're seeking access to private medical records of thousands of Texas women, Rewire reports. However, "The data they are looking for — records of botched abortions, deaths linked to abortion procedures, statistics on patients' ages, the gestational age of aborted fetuses, and other details — may be hard to find, if not illegal under privacy laws." 
Meanwhile, pregnancy remains far more dangerous in Texas than abortion, and pregnancy-related deaths have skyrocketed even as abortion has become more and more difficult to access.
Rewire  took a thoughtful, nuanced look this week at the debate over Zika, abortion, and disability, noting that even as anti-choice activists dismiss the developmental disabilities associated with the virus as mere inconveniences (while dehumanizing people with disabilities as "angelic, inspirational, and sometimes educational" for others), pro-choicers sometimes also use disability as a rhetorical device, running the risk of suggesting that some lives are worth more than others.
It's a smart piece that challenges assumptions about how those of us on both sides think about the thorny issue of Zika, which causes microcephaly and is most common in countries with strict laws banning all or most abortions.
Finally, did you watch the gubernatorial debate? The whole thing, which aired Wednesday, is available here. There are four more debates scheduled; maybe at one of them they'll manage to #askaboutabortion? (Republican candidate Bill Bryant has not said whether he supports the right to choose, and we think the public deserves to know.)