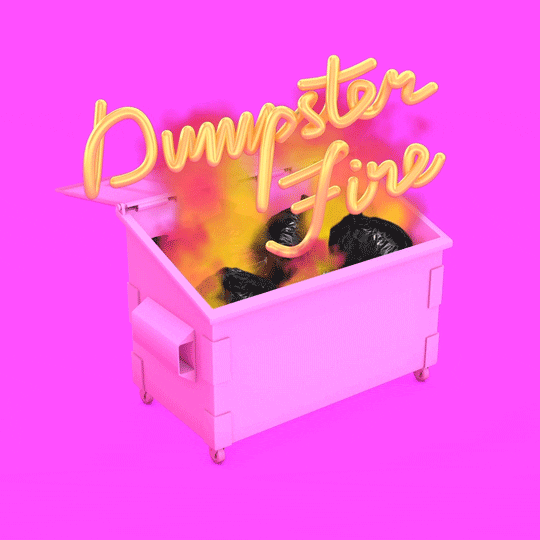 In light of the avalanche of recent bad news for reproductive rights, and the rights of marginalized and oppressed people in general, it feels a little strange to say "Happy New Year." As advocates, we go into 2017 with teeth gritted and fists clenched in the face of what we're up against. It's been a rough few months since the election, with the ascension of anti-choice zealots like Mike Pence and Tom Price to the highest levels of power in our country, and it's easy to get discouraged. But pro-choice activists across the country are gearing up to fight back in 2017, and NARAL Pro-Choice Washington is going to be leading the charge here in Washington State. Here's a look at some of the challenges we face in the coming year. Here at the Femorandum, we're feeling recharged and ready to go, and we hope you are too.
Anti-choice activists are hoping that Trump starts implementing their wish list the day he takes office. Among the agenda items the new President can enact with the stroke of a pen: cutting funds to Planned Parenthood; preventing foreign aid from going to groups that perform abortions; and allowing employers to refuse to pay for health care that conflicts with their religious beliefs. "The high expectations are a change from what's been a rocky relationship at times between Trump and abortion opponents," The Hill reports. "Now, though, anti-abortion groups say they are more confident in his commitment to their cause."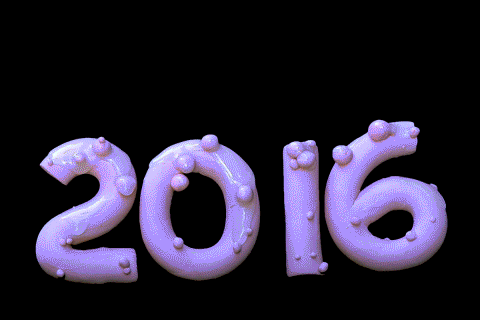 Newsweek columnist Nina Burleigh, in her introduction to an insightful interview with NARAL Pro-Choice America president Ilyse Hogue, frets openly that the Trump presidency will be a "nightmare for women's health," giving power to "a fierce, single-issue cult that has been trying for decades, with increasing success, to limit women's access to contraception and abortion." Asked what women should to to prepare for the coming attacks on women's health, Hogue says that the most important thing is "to sign up to organize and mobilize people in support of our freedoms and hold elected officials accountable." Oh, and getting an IUD now (while long-acting birth control is still fully covered) isn't a bad idea either.
Because, as the New York Times points out, the new administration doesn't have to ask Congress for permission to eliminate full coverage for birth control. Incoming Health and Human Services secretary Tom Price  can eliminate contraceptive coverage on Day 1, and has given every indication that he will. Moreover, the NYT reports, Price's anti-woman agenda extends far beyond making it harder for them to prevent unwanted pregnancies. Price has opposed laws that would ban employment discrimination against women who use birth control or have abortions; sponsored legislation that would have defined life as beginning at conception; and supports efforts to overturn the ACA, which, in addition to providing health care coverage to 20 million previously uninsured Americans, banned the previously universal practice of charging women more for health care—simply because they're women .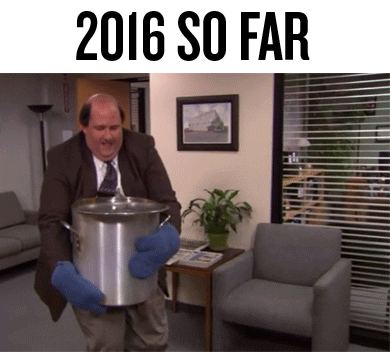 Didn't know about that aspect of the plan to repeal the health care plan? You're not alone—many women aren't aware of all the other health benefits that are at risk if Price and Trump succeed in persuading a friendly Congress to overturn the ACA. Kaiser Health News reports on some of the main benefits that will no longer be guaranteed without the Act, starting with maternity care—an essential part of many women's health care that was offered by just 13 percent of individual plans as recently as 2009, the year before the health law passed.
"Women were also generally charged higher rates for health insurance on the individual market before the law," Kaiser reports. "According to the National Women's Law Center's analysis, 60 percent of best-selling individual plans in 2009 charged a 40-year-old nonsmoking woman more than a 40-year-old man who smoked, even in plans that didn't include any type of maternity coverage." The ACA barred insurance companies from charging women more than men for identical services. Other guaranteed benefits that could go away? Screenings for breast and cervical cancer; screening and counseling for domestic violence; and annual well-woman visits.
In preparation for the reproductive rights battles ahead, the always-invaluable Guttmacher Institute put together an issue of its journal, Perspectives on Sexual and Reproductive Health, geared specifically toward arming advocates with the facts and research they'll need in the coming year. The articles in the journal include an analysis of the impacts of abortion stigma on women who seek abortions and abortion providers; studies of the impacts of new abortion restrictions in Utah, Texas, and South Carolina, and a commentary on the structural differences between the movement for LGBTQ equality and the movement for reproductive rights.
"When we planned this issue, our hope was that the work it brings together would help point the way toward undoing some of the damage that has been done by past policies, and ensuring that newly elected officials and others understand the value of making abortion available as a matter of basic reproductive health, free of stigma and of restrictive policies and practices," the authors write. "We may need to recalibrate our expectations now, but we remain committed to the notion that good, solid science is the only appropriate foundation for the policies and practices that affect women's and men's sexual and reproductive health."
Once you've armed yourself with information, check out a couple of guides to getting active and involved in the fight to protect and preserve reproductive rights in 2017. The first, from Bustle, is a handy list of concrete steps you can take to "be a better advocate for reproductive rights in 2017." The second, from Care2, includes an often-overlooked suggestion that is really key to the struggle for reproductive rights in America: Don't just complain about the lack of pro-choice representatives; promote progressive female candidates, or run for office yourself! And of course we'd be remiss if we didn't remind you that now is also a critical time to contribute to the fight for reproductive freedom at the state level by donating to NARAL Pro-Choice Washington. Our members are our strength, and right now, we need all the strength we can get.
Have a safe and happy new year from your friends at NARAL and the Friday Femorandum!