As the Trump administration continues to fumble its way from scandal to scandal (as I write this, Jeff Sessions is still attorney general, but—fingers crossed!), antichoice officials at all levels continued to make a mockery of the Constitution, proposing bills that would encourage doctors to lie to pregnant women, enshrine junk science about "abortion reversal" in state law, and repeal a rule that has given millions of women access to no-cost birth control.
In—where else?—Texas, a new proposal would allow doctors to lie to pregnant women about the health of their fetuses, granting impunity to docs who choose not to tell parents about fetal abnormalities that could lead a woman to choose abortion.If the bill passes, parents who weren't given information that would have helped them make an informed decision about whether to continue a pregnancy would lose the right to sue their doctor, giving anti-choice docs an incentive to withhold that information. According to the San Antonio Current, a representative of the Texas League of Women Voters testified that the bill, SB 25, is "a not-so-subtle way to give medical personnel the opportunity to impose religious beliefs on women."
"For many low-income women, the alternative — raising a severely disabled child in a state with few affordable health insurance options — would force them into poverty," the Current reports.
Abortion reversal is not a thing. Abortion reversal is not a thing. Abortion reversal is NOT A THING.
Nonetheless, two more states—Idaho and Indiana—are moving forward with bills that would require actual medical doctors to tell abortion patients, falsely, that the effects of medication abortion can be reversed by taking high doses of the hormone progesterone. No scientific study has ever concluded that abortions can be reversed, and claiming otherwise could put women's physical and mental health at risk.
According to Rewire, since 2015,
bills requiring pregnant patients be informed about "abortion reversal" have been introduced by Republican lawmakers in California, Colorado, Georgia, North Carolina, and Utah, and governors in Arizona, Arkansas and South Dakota signed similar bills into law. The bills are based on copycat legislation drafted by Americans United for Life, an anti-choice legislation mill.
Anti-choice lawmakers in Iowa, meanwhile, are bypassing all the interim steps toward a total abortion ban and proposing… well, a total abortion ban, in the form of a "personhood" bill that would, according to its supporters, prohibit all abortions and give a fertilized egg, from the moment of conception, "the same rights and protections guaranteed to all persons by the Constitution of the United States, the Constitution of the State of Iowa," and the laws of Iowa." Rewire reports that opponents of the personhood bill point out that it could criminalize miscarriages, "inadvertently causing people who have miscarriages to face criminal charges such as homicide and manslaughter."
International family planning charities lost nearly $200 million in  financial support from the United States when President Trump reinstated and expanded the so-called "Mexico City Policy," which bans federal funding for medical charities that so much as mention to women that abortion is an option or provide referrals to abortion providers.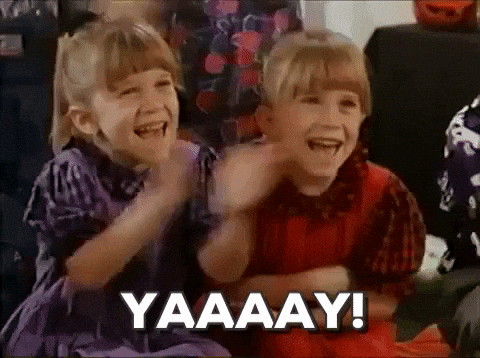 Fortunately, those family planning groups have allies in the rest of the world, from countries that recognize that withdrawing funds from groups that provide critical health care to poor women around the world is a pretty heartless way to score political points. NPR reports that a dozen nations and private donors have pledged $190 million to make up for the lost US funding.
The money, dubbed the "She Decides Fund" by the leader who launched the fund drive, The Netherlands' foreign trade minister Lilianne Ploumen, will help international charities that might otherwise be forced to close their doors, but will only make up for about a third of the $600 million in federal funding that Trump's action will obliterate. Canada, Australia, and several European countries are among the nations pitching in to help women left vulnerable by Trump's heartless but unsurprising action.