For all the talk of a Trump "pivot"—he learned about the history of China and North Korea! He understands that NATO isn't a pay-to-play protection racket!—one policy area where the president hasn't budged is the area of women's rights.
Indeed, the last week or so saw Trump not only repealing fair pay rules that protected women working for companies that contract with the federal government, but signing a law that allows states to deny Medicaid funds to health care providers that also provide abortion care—legislation aimed squarely at Planned Parenthood, and at low-income women in Republican-led states.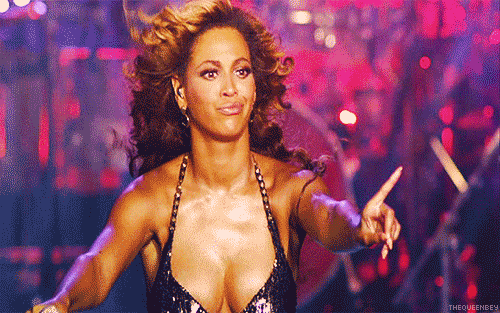 The New York Times reports that the new law "nullifies a rule completed in the last days of the Obama administration that effectively barred state and local governments from withholding federal funding for family planning services related to contraception, sexually transmitted infections, fertility, pregnancy care, and breast and cervical cancer screening from qualified health providers — regardless of whether they also performed abortions."
While Trump seems to sign most bills in an Oval Office packed with pasty white men, he made an exception for this one, inviting several female representatives of extremist anti-choice groups to join him for the signing. As Right Wing Watch reports, they included Penny Nance from Concerned Women for America posted a photo on Instagram from the Oval Office, Susan B. Anthony List director Marjorie Dannenfelser and Rep. Diane Black, "a vocally anti-choice Republican from Tennessee."
Earlier this week, they note, Nance and Dannenfelser met with newly confirmed Supreme Court Justice Neil Gorsuch, who refused to state his position on abortion rights during his confirmation hearings but is widely viewed to be to the right of the justice he is replacing, the late Antonin Scalia.
How did these anti-choice extremists get such ready access to the President and the newest Supreme Court Justice? Easy, Rewire reports: Trump advisor Kellyanne Conway has longstanding connections with the most virulent wing of the anti-choice community. In fact, before she joined Team Trump, Conway did work for multiple anti-choice groups, including Students for Life of America, the National Right to Life Committee, and the notorious Center for Medical Progress, whose fraudulently edited videos implying that Planned Parenthood "sold baby body parts" contributed to a rash of violence against abortion clinics. Conway, Rewire reports, "has spent two decades helping anti-choice organizations and politicians hone their messaging through her polling company." No wonder those same groups are suddenly enjoying unprecedented access to the White House
Susan B. Anthony List's Dannelfelser, Wonkette writes, has gone so far as to claim that slashing funding for Planned Parenthood will increase women's access to healthcare—because poor women will just go to abundant "community health clinics" instead of clinics that specialize in women's health care—"when nothing could be farther from the case. Every year, Planned Parenthood takes care of 38% of patients receiving Title X funding. How many stories of women being referred to dentists, nursing homes, and school nurses do we need before we stop pretending there are tons of providers who can pick up the slack without PP? I read online that the Tooth Fairy has a side hustle providing pap smears!"
But allowing states to eliminate Medicaid funding for Planned Parenthood, Wonkette continues, "is just the warm-up act for the big show, which is Congressional Republicans' wet dream of withholding Medicaid funding from Planned Parenthood [altogether]. In 2015, House Majority Leader Kevin McCarthy asked the CBO to calculate how much the gubmint would save if they actually pulled out of PP like they promised. Spoiler alert: It will cost millions."