While President Trump has stumbled repeatedly in his efforts to squelch investigations into Russian election interference, deport immigrants who were brought to the United States as children, and ban Muslims from entering the country, he has had some major successes in one area: Restricting access to reproductive health care and turning the US into a real-life version of The Handmaid's Tale.
We aren't just talking about the cruel and misogynistic "reforms" enshrined in the American Health Care Act, which would allow insurance companies to deny women health care for "pre-existing conditions" like rape and domestic violence, and to refuse to cover maternity care. The heart of Trump's (or, more to the point, Mike Pence's) crusade against women is less obvious and more insidious. As Sady Doyle points out at Elle, it consists of "hand-selecting some of the nation's most extreme anti-choice activists and placing them in the precise government positions where they can do the most damage." Take Teresa Manning, the anti-birth control activist who has been put in charge of family planning funding under Title X, which means she will decide how some $286 million in funds intended to prevent teen pregnancy and provide birth control to low-income women gets distributed.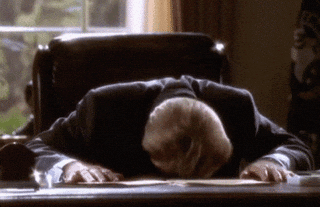 Manning's bizarre beliefs include her conviction that birth control simply stops working over time (it doesn't), and that emergency contraception causes abortion (also false.) Manning—who, again, will be in charge of the program that distributes family planning funding from the federal government—has said that family planning is "between a husband and a wife and God," and "doesn't really involve the federal government." She's a fitting pick, in other words, for a department of health and human services whose director, Tom Price, has said that "not one woman" in America has ever struggled to pay for contraception.
And, of course, there's Charmaine Yoest, the former head of Americans for Life who is now in charge of communications for HHS (and Price). Rewire has more details on AUL, which they have described as "an anti-choice copycat legislation mill looking to restrict the right to access comprehensive reproductive health care nationwide." These restrictions, which include Targeted Regulation of Abortion Providers (TRAP) laws that make it impossible to open abortion clinics in certain states, will be the foundation for future Supreme Court challenges to abortion rights, and could ultimately form the basis for a full-scale assaulted on Roe v. Wade, the Supreme Court case that legalized abortion in most cases in 1973. Under Yoest, AUL was one of the nation's most prominent proponents of the false claim that abortion causes breast cancer, Rewire notes.
Despite its supposed dedication to "Truth" (as it proclaimed in a huge recent ad campaign)the New York Times has actually given multiple assists to organizations that promote false and pseudoscientific claims about abortion. In the last three months, the Times has published "opinion" pieces by a group called the Human Coalition—which has referred to abortion as a "human rights holocaust "—without correcting their false claims or disclosing that the group runs a nationwide network of anti-choice "crisis pregnancy centers," which work to frighten women out of having abortions by making false claims about nonexistent links between abortion and breast cancer, suicide, infertility, and depression.
According to Broadly, Human Coalition  started in 2010 as an organization that used search engine optimization (SEO) tactics to reach women searching for abortion information online, only to direct them to their own anti-abortion messaging.
Media Matters has more on the Human Coalition, whose goal (according to the anti-choice online publication Live Action News) to "make abortion unthinkable and unavailable." They report that the group has "substantially increased its mainstream media exposure" in the last two years, thanks in no small part to reputable organizations like the Times, which have given this fringe organization a priceless platform for peddling psuedoscience and outright lies. At the very least, the Times has a responsibility to disclose the very obvious financial and political interest the Human Coalition has in lying to women about the consequences of abortion, and correcting the record about those lies. Lies, even under the heading "opinion," are still the opposite of Truth.