While all eyes were (understandably) on Trump's attempts to cover up Russian interference in the 2016 election and prevent federal watchdogs from investigating his many ties to Russia this week, we thought we'd take a moment to look at a few national stories that didn't get much press, but which illustrate the profound importance not only of electing progressive candidates, but of insisting on reproductive freedom as a bedrock principle of progressive politics.
Exhibit A this week was—who else?—President Trump, who made a mockery of Women's Health Week by proclaiming his support for policies, such as paid parental leave and maternal health care, that his administration is in the process of gutting. The Hill reports on efforts by women's rights groups, including NARAL Pro-Choice America, to expose Trump's attempts to coopt "women's health" messaging to cover for policies that hurt women, like defunding Planned Parenthood and repealing the Affordable Care Act, which guarantees coverage for reproductive health care and bars insurance companies for charging women more simply because of their gender. "While your statement on Women's Health Week notes that 'women should have access to quality prenatal, maternal and newborn care' including a 'choice in health insurance and in health care providers,' the policies of your administration do exactly the opposite. And women in America will not be fooled," the coalition of 40 reproductive rights, civil rights, and health advocacy groups told the president.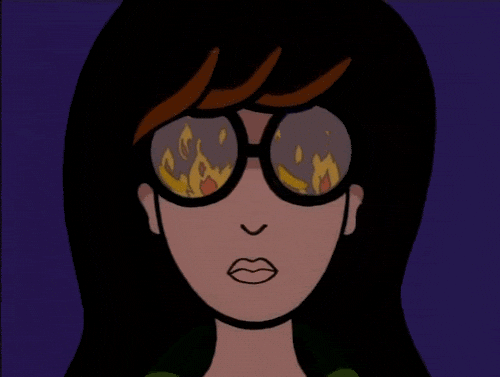 As if to prove their point, Trump chose Women's Health Week to release the details of his expanded "global gag rule" policy, which will strip US global health assistance dollars from any organization that funds abortions or provides information about abortion services with its own money. The previous global gag rule, instituted under former President George W. Bush, "only" barred such organizations from receiving US family planning funds. The upshot is that 15 times as much money—$8.8 billion—will be withheld from groups that provide critical health services to vulnerable women around the world. Trump announced the details of the new global gag rule during a photo op at which only white men were present.
Rewire reports that historically, the global gag rule has led to spikes in abortions in places like sub-Saharan Africa, where women's access to basic family planning services depends on global health assistance.
Allure points out that making life harder for the most vulnerable women in the world is not a bug in Trump's approach to women's health; it's a feature. Vice President Mike Pence has a long history of targeting women in need of basic reproductive health care, including birth control; he wants women to suffer the consequences of unprotected sex, even if those consequences include dangerous unregulated abortions and death.
Not only is the Trump administration trying to eliminate safe abortion care, it's aiming to make it impossible for organizations to work together to address health crises around the world. The expanded Gag could not only affect a woman's ability to obtain contraception in Zimbabwe; it could destroy her access to vaccines that would protect her from preventable diseases. Not only could it keep a woman in Brazil from accessing condoms to protect herself and her potential children from Zika, it could keep her from accessing care if she or a member of her family contracts the disease.
And Zika isn't the only disease that could soon go untreated around the globe under Trump's deadly policies. The fight against the global AIDS epidemic could see massive setbacks after years of impressive progress. Since 2003, the number of AIDS-related deaths around the world has fallen 40 percent due in large part to US spending to combat the disease. Under the new global gag rule policy, $6 billion in annual AIDS funding will be at risk, not because the organizations the US funds provide abortions to AIDS patients, but because those organizations often counsel women about their reproductive health care options, including abortion—a form of counseling that is explicitly prohibited by the rule. The Washington Post reports that global health experts "say Trump's policy could especially affect girls and young women, who are now the most likely people to contract the disease. 'Girls and young women account for 74 percent of new HIV infections among adolescents in sub-Saharan Africa' according to [the President's Emergency Plan for AIDS Relief] fact sheet."
Many girls and young women contract AIDS after being raped, which sometimes results in an unwanted pregnancy. The Trump administration claims its new policy does not ban referrals for ending a pregnancy caused by rape or incest, the Post reports.
It's in that context that we also learned this week that senior Democrats, including Democratic National Committee chairman Tom Perez and US Sen. Joe Manchin (D-WV), have expressed a desire to open communication channels with people who oppose the right to choose. Manchin is perhaps the more dramatic example—he met this week with anti-choice activist David Daleiden, who is facing 15 felony charges in connection with his discredited attempts to smear Planned Parenthood with fraudulent videos purporting to prove that the health-care provider "sells baby body parts." Rewire reports that after Manchin met with Daleiden, he claimed he was merely seeking information "from both sides," adding that Daleiden was "getting me more information." Former presidential candidate Bernie Sanders, among others, has argued that for the Democrats to succeed in future elections, they must open a "big tent" to anti-choice politicians like Manchin. What he doesn't mention is that a tent that big would necessarily exclude women.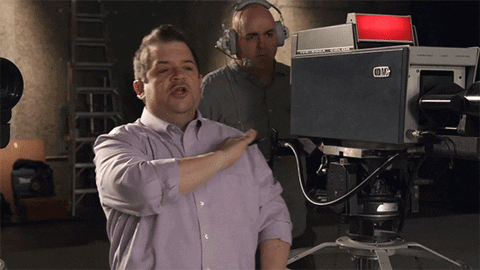 Meanwhile, DNC chair Tom Perez met this week with anti-choice Democrats in the interest of expanding that tent even further. Melissa McEwan at Shakesville breaks down what's wrong with the idea of expanding the party to include people who think women should be forced to give birth against their will. "Disallowing access to abortion, i.e. forced birth, is an inherently violent position which values fetuses more highly than the people who carry them," she writes. "I am utterly unwilling to pretend otherwise, and I wonder why the hell Tom Perez does not agree."
At Broadly, Callie Beusman has a similar question. "Why the hell does anyone think Democrats should embrace anti-abortion rhetoric?" she asks. "'[T]he abortion debate,' as it's often called, isn't just ideological, and much of the hand-wringing about accepting 'pro-life' Democrats obscures that fact—as though indulging people who say abortion should be illegal won't have terrifying policy repercussions. It also fails to engage with the dangerous effects of banning abortion: that women face arrest, injury, and death when they're forced to resort to unsafe and illegal alternatives."