As you're probably aware, the Democrats are currently weighing whether abortion rights are important enough to fight for. Specifically, the man who heads up the Democratic Congressional Campaign Committee, which provides funding and support to congressional candidates, said recently that the Party will throw its support behind candidates who oppose women's right to choose when, whether, and how to start a family. Nothing could be more fundamental, yet the leaders of the only major party that has vowed in the past to protect that right consider it nonessential. At a time when both parties of Congress, the White House, and the judiciary are controlled by the party that is explicitly anti-choice, the failure of the Democratic Party to say they will fight for women on this most basic level is inexcusable. Moreover, it tells women—the absolute bedrock of the Democratic Party—that their rights and humanity don't matter. If the Democrats abandon women, then women may well abandon the Democrats.
Another prominent male Democrat who has picked up his party's "abortion rights don't matter" banner is California Governor Jerry Brown, who said this week that making the right to choose a nonnegotiable value would make the Democrats no different than "the Marxist Party in 1910. Hasn't this guy been governor long enough?
Fortunately, there are a lot of people who've been willing to stand up to this appalling abdication of responsibility by the nominally "pro-choice" party, starting with NARAL Pro-Choice America President Ilyse Hogue. Hogue told the AP this week that "Every time the Democrats lose an election, they start casting about in ways that are deeply damaging to the base. If they go out and start recruiting anti-choice candidates under the Democratic brand, the message is, 'We're willing to sell out women to win,' and politically that's just suicide." Elaborating on NPR, Hogue said, "If there was ever a stronger signal sent that women are looking for leadership who has our backs because equality and justice is more important in the Trump administration than it's ever been, that moment is now."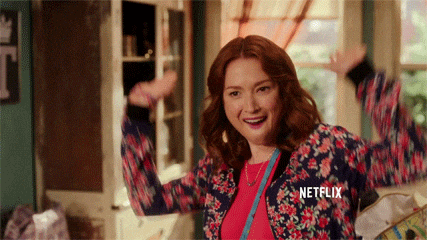 Many progressive groups, thankfully, are fighting back, by signing a joint statement pledging not to support candidates who don't support a woman's right to choose. Alternet has the full statement, and Glamour reports:
The right to decide how and when to have a family has a huge impact on other vital party issues, like the economy, education, and gender equality. But more important, the statement says, women cannot be free in a society that forces them to have children against their will. "As progressives, we stand united in the belief that a woman's autonomy over her own body is not a secondary issue or a 'social issue,' but rather a human right and a necessity in order to attain and preserve economic security in her life," it reads. 
The consequences of deeming abortion rights inessential are far from theoretical. In Texas, Republican legislators—emboldened by Trump's election and undeterred, as Rewire reports, by last year's Supreme Court ruling striking down laws designed to force abortion providers out of business—are moving ahead with several new proposals to limit or eliminate women's right to choose. The first and furthest-reaching would bar private insurance companies from providing abortion coverage except as a separate, "abortion-only" policy, forcing women to anticipate in advance whether they will have an unintended pregnancy (kind of an oxymoron) or become pregnant as the result of rape—one reason pro-choice activists are calling the proposal the "rape insurance" bill. (Insurance, as a reminder, is supposed to insure against unanticipated medical events, making the supplemental abortion-only "insurance" policy anything but.)
Three other bills, the Houston Chronicle reports, would require doctors to report more detailed personal information about abortion patients to state authorities, including specific details about women under 18 who seek judicial bypasses to the state's parental-consent law, and would prohibit the state from contracting with Planned Parenthood clinics for non-abortion-related services.
What will happen if Democrats capitulate to Republicans by declaring that women's rights don't matter? Most likely, we'll see a proliferation of Texas-style laws across the country, including states run by anti-choice Democrats. When the Democrats' "big tent" expands so much that encompasses anti-choice Republican values, is there any good reason for women to stay inside?