Renee Bracey Sherman's editorial in the Sunday New York Times, titled, "Who Should You Listen to on Abortion? People Who've Had Them" kicked off the week with a bracing dose of common sense—an antidote to a President and Congress who have spent their first few months of unilateral control imposing ill-founded policies based in ideology, not economics or science, on the millions of Americans who need abortions and other reproductive health care.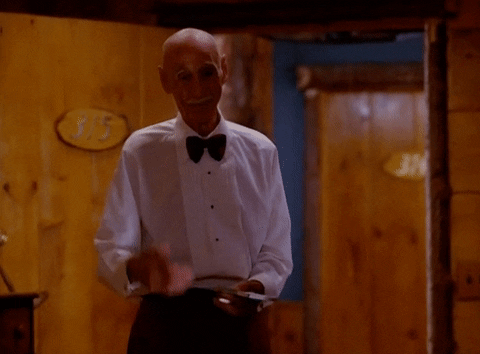 Recalling one of her experiences as an abortion doula, Sherman writes, "The abortion debate rages on, but the voices of those who've actually had abortions are ignored. Few people try to understand our lives. And we are never asked the most simple but important question: Why did you do it?
"That's intentional. It's easier to strip us of our rights when we're not treated as humans, when political candidates say we deserve 'some form of punishment,' when elected officials vote to define abortion as 'murder,' when people call us killers. Language matters and it leads to violence."
In the context of this truth—that calling the doctors who perform abortions, and the one in three women who seek them, "murderers," leads to violence, consider: This week, Trump appointed as a federal judge a right-wing blogger who compared abortion to "slavery," and has made the case for shooting Obama supporters.
Language matters, and so do actions. This week, Trump released a budget that—in an unprecedented reversal of longstanding policy—strips all federal funding from Planned  Parenthood and all other health care providers that happen to perform abortions in addition to the services for which they receive federal funding. The effect would be to exclude Planned Parenthood and other abortion providers from eligibility for federal programs that currently pay for services like STD treatment, cancer screenings, and Zika prevention, Mother Jones reports—devastating these health care providers as well as their vulnerable low-income clients, who would no longer be able to use Medicaid for non-abortion services at  Planned Parenthood and other clinics that provide abortions.
Federal law already bars federal spending on most abortions, so the extension of the ban to include all health care providers can be seen only as an effort to force providers to stop performing abortions or go out of business. This latest assault on reproductive freedom comes just weeks after Trump announced the expansion of the global gag rule, which now prohibits federal funding for all services, not just family-planning programs, provided by groups that also provide abortions or even discuss abortion as an option with women in countries that receive US aid. The rule, Rolling Stone editorializes, "is a significant escalation in the broader campaign by U.S. abortion opponents to use economic coercion to stop women from obtaining safe abortions at home and abroad – a strategy abortion opponents have embraced because, after losing the legal battle decades ago, they have utterly failed to convince women that ending a pregnancy is immoral."
Yahoo! News takes a look at several other threats to women's health that are embedded in Trump's budget proposal, including the allocation of $277 million to "extending abstinence education and personal responsibility programs"—despite overwhelming evidence that "abstinence-only education," which is not evidence-based or scientifically founded, leaves teens ignorant about how to prevent pregnancy and STD transmission, and may actually increase teen pregnancy rates.
And Think Progress digs into the details of another aspect of Trump's budget proposal—his "paid family leave" plan, which fails to cover the vast majority of people who need time off work to care for a new child or family member and only provides six weeks of paid time off for new parents, which, Think Progress notes, is barely enough time for a woman to recover from an uncomplicated vaginal birth, much less a C section or any other complications.
Worse, the amount new parents would receive under the plan might not be enough to make it feasible to take time off in the first place. New parents would receive pay under the unemployment insurance program, and as Think Progress points out, "unemployment insurance checks are quite skimpy: On average, benefits replace only about half of a person's paycheck. That could create some big problems. Men, who tend to earn more than women, could be less likely to take leave if they're getting so little of their normal paychecks." And thus we get back to Ivana Trump's original plan—a brief bit of time off for new mothers that could leave them in a worse financial position, in both absolute terms and relative to men, than they were when they became pregnant.